*This post may contain affiliate links. As an Amazon Associate we earn from qualifying purchases.
Deciding on a quality career seems more and more challenging the more that technology connects people to industries. One industry that is always in high demand and well known for good pay is the health and medical industry. Anytime you dedicate your time and invest your money in a new venture you want it to pay off. Here we will go through various point to consider when finding the right sonograph training.
What Is an Ultrasound Technician?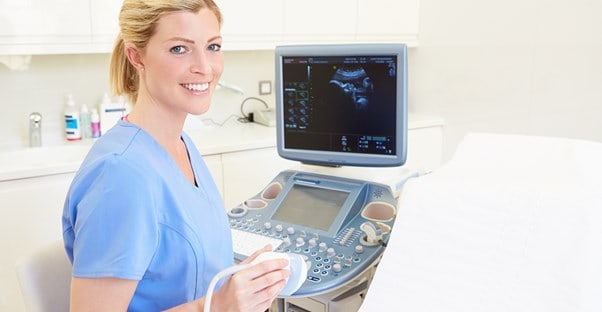 Medical imaging is any technique used to view the internal workings of a body. The FDA defines medical imaging as several different technologies that are used to view the human body in order to diagnose, monitor, or treat medical conditions. Because so many people suffer from conditions that require medical imaging the field is constantly in demand for qualified and certified professionals.
An ultrasound technician is a person who administers ultrasounds or sonography to view internal organs, and most commonly they view developing fetuses in pregnant mothers. An ultrasound technician is also known as a diagnostic medical sonographer. These sonographers are trained and typically certified to operate the equipment that uses sound waves to create digital images of the internal body.
Ultrasound technicians play a major role in diagnosing internal conditions for patients. Although they are most known for obstetrics, they are very important in the medical field, and ultrasound technicians are always in demand. There are ultrasound technicians that specialize in various branches of medicine including cardiac, breast, vascular, ophthalmic, interventional, etc. Because there are s many types of doctors that treat internal conditions, it is not hard for an ultrasound technician to find a job in an area of medicine that suits them best. There are not many technical careers that provide enough diversity for a technician to be able to be employed in a branch or niche that she finds most rewarding.
Education & Certification
Ultrasound is the go-to option for medical professionals because it is safe for human use. There are no side effects, no radiation; obviously, it is safe enough for pregnant mothers, and it is the most cost-effective than MRI or CT scan. This is the preferred option, so having education and training in this field can be lucrative for you.
Certification programs do not take very long to complete. The investment is minimal in comparison to the returns you will receive as a certified ultrasound technician. These certificates are usually reserved for professionals already working in the medical field as well as those that have associates or bachelors degree in medical imaging. There are schools all around the country that offer certifications
How to Choose a Certification Program

The number one priority when choosing a medical certification is ensuring that it comes from an institution that is accredited. There are a number of certifications that are qualified by organizations such as ARDMS, ARRT or CCI.
ARDMS is an independent non-profit organization that offers certifications and awards to qualified ultrasound professionals. This is a sonographer community that upholds standards for ultrasound technician training and certification. The American Registry for Diagnostic Medical Sonography has a mission to empower sonographers to provide the highest quality patient care through training and education, along with certification. The certifications and credentials awarded by ARDMS include Registered Diagnostic Medical Sonographer, Registered Diagnostic Cardiac Sonographer, Registered Vascular Technologist, and Registered Musculoskeletal™ Sonographer. They have awarded these credential to over 90,00 professionals.
ARRT is the American Registry of Radiologic Technologists. ARRT is a primary organization that offers credential and awards for qualified professionals in the medical imaging, interventional procedures, and radiation therapy fields. They offer programs to help ultrasound technicians further their career with supplemental learning and training programs. They have over 33,00 medical professionals as registered members of their organization. ARRT provides handbooks, examinations, practice analysis reports, and more. Along with their own certifications and awards, they offer state licensing exams also.
CCI is the Cardiovascular Credentialing International organization. They have targeted certifications for the Advanced Cardiac Sonographer, Certified Cardiographic Technician, Certified Rhythm Analysis Technician, Registered Vascular Specialist, and many other cardiac sonography specialties. The mission of CCI is to maintain the ethics and standards of sonography by issuing high quality, competency based examinations. CCI has existed as a not-for-profit organization credentialling cardiovascular professionals since 1968.
ANSI is the governing body that has the authority to accredit specific programs. The American National Standards Institute has the authority to grant accreditation to many fields and each of the organizations mentioned above, have ANSI accredited programs. ANSI has been a reputable institution of standard for 100 years so for a program to get their stamp of approval that program has to be absolutely poignant.
Public and Private Institutes
There is a plethora of colleges, universities, trade schools and institutes that you can choose to get certified by. The way you make that decision will obviously be based on personal factors like your city and state of residence, your work schedule, where or not you will obtain an associates degree or a bachelor's degree. And one thing that people prioritize is the price of the programs or degree. As mentioned earlier, one of the most vital factors is making sure that where you decide to get your certification from is an accredited institution or at least that the credentials you are seeking are specifically accredited.
From an educational point of view, there is much benefit to becoming or exploring the option of becoming an ultrasound technician. The barrier of entry is not too high if you are already work in the medical field you can simply take the certification course and examination to switch to a more rewarding career. If not, all you need to obtain is an associates degree for medical imaging. In the degree programs, you will be required to study and understand biology, chemistry, anatomy, physiology, physics as a prerequisite for the ultrasound tech programs you need to enroll in.
For those coming straight out of high school into this field all you need to show is that you have taken and passed all of your standard high school sciences and math. Other accreditation programs include the Commission on Accreditation of Allied Health Education Programs (CAAHEP), the Joint Review Committee on Education in Diagnostic Medical Sonography (JRC-DMS) or other regional accrediting agencies like the ones mentioned before.
Training You Can Get Today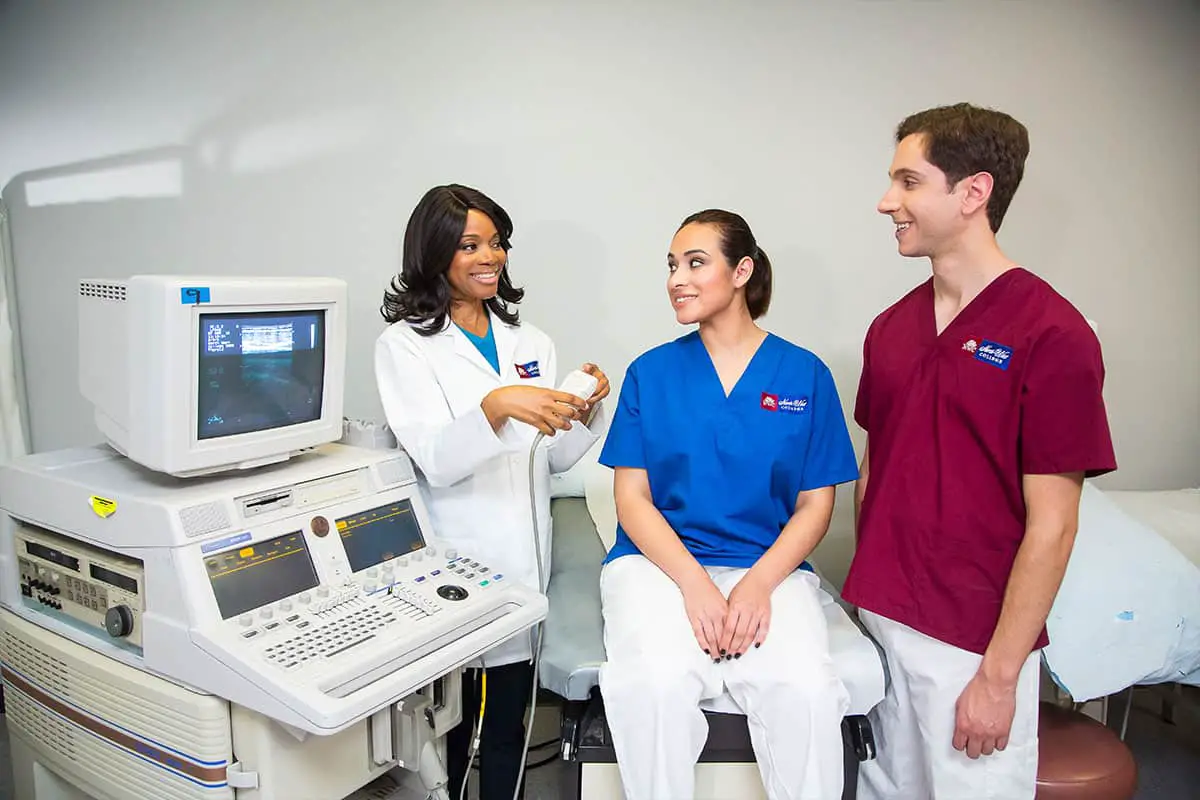 All of the training, education, and certification you need can be started now. All you need to do is start an online search and go through the list of organizations listed here in this article to see if the institute you find is a part of, or accredited through, one of those aforementioned not-for-profit organizations. If you can find an accredited program through a technical school that is good because you will work with high tech equipment. So it is important to learn simple computing system and high tech machinery because that is the field you are entering into.
The institute you choose should have a start of the art facility, the lab you will need to work in before entering the field should use the same equipment that is currently being used in the field. Be sure to tour the campus and sit in on a class lab if you have the choice.
Another major key is enrolling in an institution that partners with local ultrasound lab or hospitals, so you do not have to go outside of the institutes' system when obtaining real-life experience in an externship. You need the opportunity to shadow an actual professional ultrasound technician as part of your sonograph training readying yourself for your career.
There are entry-level jobs that can be obtained after 18 to 24 months of sonograph training. This is great knowing that the average sonograph training cost is around $38k and the average job after completing your sonograph training pays around $64k annually. In the associate's degree program you will learn the technology and equipment as well as thorough training on patient treatment. This is a question you can ask before enrolling in a degree program: how much of the degree is equipment focused and how much of it is patient-centered? Another element in your sonograph training will be ethics, law, and regulations.
A bachelor's degree is not a requirement, but it is recommended for extended sonograph training that can boost your insight, expertise, and income. With a bachelors degree, you will be able to involve yourself with research and gain more problem-solving tools and skills than are available in associate degree sonograph training.
Most professional bachelor program sonograph training will include courses in
Obtain Sonograph Training That Suits You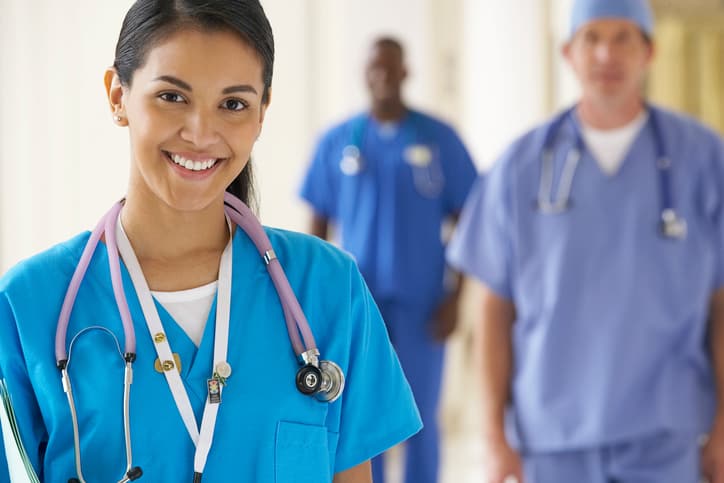 If you have put some thought into switching career to become an ultrasound technician, this article should help you understand what to look for in finding sonograph training that will benefit you best. Read through our other articles to find a school in your area that we think is qualified to offer the proper sonograph training for you.