Schools in California can assist in opening up the doors for a fulfilling and rewarding career in Sonography. As of 2010, the mean average for these medical professionals was over $77,000 annually in this state. Statistics indicate that not only will there be an increased demand for the ultrasound technicians, but wages are also expected to increase. However, the first step in becoming an ultra sound tech is to obtain the right training and credentials from one of the many schools that are available.
List of Schools near California

Featured Program: Merced College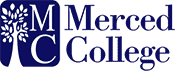 Image Source: zetta.net


At Merced College, the sonography certificate of achievement program is full-time and provides students with the many skills they will need to be ready for an entry level job in this area of the medical field. Hands-on training, labs, and clinical training supervised by the best professionals around help to make the students the best that they can under extremely high quality instruction.  The campus is equipped with top of the line and state of the art equipment that affords the students with every opportunity possible to gain expertise with and become comfortable operating and understanding the tools they will be operating in the day to day practice of their job. If you wish to pursue a fulfilling and fun career in the digital imaging field of sonography, enroll yourself at Merced College and start your journey today! 




Image Source: communitycollegejobs.com




Types of Programs Available
There are actually a few types of these programs available. This includes certificate, associate and bachelor degree programs. Not all schools will offer all of these programs. Certificate programs are generally shorter in duration but may last up to eighteen months, an associate's degree program consists of two years and a bachelor's degree is a four year program. Therefore, there are a wide variety of schools to choose from including technical or vocational schools, community colleges and even universities.

Admissions Process
Many schools operate on what is referred to as selective admissions criteria. This means that not just anyone can enter into these programs. There are often prerequisite courses which may be required such as language arts, anatomy and physiology, and even mathematics classes. Applicants may also have to maintain a specific grade point average (GPA), in order to be considered. Other criteria can include but is not limited to submitting to a criminal background check, showing proof of current immunization status and obtaining basic life support (BLS) certification. Requirements will vary by the individual learning institution.

Mode of Learning
Those wishing to become an ultrasound tech will have the option to choose between online learning, classroom learning or a combination of both. It is important to note though; even programs offered via online learning may still require that the student complete clinical rotations in order for successful completion. Clinical rotations are hands-on learning and application of skills in the real world under the supervision of an instructor or licensed health care personnel. The number of hours will vary based on the program type and the school of choice.

The Importance of Accreditation
Last but not least, another important aspect of considering the various schools in CA is accreditation. Attending and even graduating from a program that is not accredited can result in an employer failing to recognize credentials. While the state of California does not require that the individual be certified, this does not mean that an employer will consider an applicant that has attended a school that is not accredited or applicants that lack certification. This may be especially so for those that wish to specialize within a certain area of sonography. It is the role of the potential student to inquire about accreditation prior to attending the learning institution.


San Joaquin Valley College is an accredited private junior college committed to the professional success of its students and graduates.
Founded in 1977, SJVC has campuses located throughout California-including an Online division and offers a variety of accelerated Certificate and Associate of Science degree programs in the business, medical and technical fields.


Programs:
Degree - Diagnostic Medical Sonography
Turn your talents into a career. Nationally recognized and accredited Platt College offers degree programs in Graphic Design, Multimedia, IT Networking and Paralegal.
Programs:
Diagnostic Medical Sonography
About Brightwood College
Brightwood College offers accelerated programs that combine flexible schedules and professional instruction to create a rewarding learning experience for individuals focused on gaining the skills for specific careers. Brightwood College is owned and operated by Education Corporation of America.
About Education Corporation of America
Education Corporation of America's institutions broaden access to postsecondary educational opportunities.
Programs:
X-Ray Technician/Back Office Medical Assistant
Get personalized attention with UMA.
One-on-one tutoring, pre-interview coaching, job search assistance, alumni services-they're all included in Ultimate Medical Academy's competitively priced tuition. As a nationally accredited school, we provide quality career training online and at our campus in Clearwater, Florida. Let's talk about your needs, your career goals and how UMA can help you succeed.
Programs:
A.S. - Healthcare Technology and Systems
Diploma - Healthcare Technology and Systems
Fremont College traces its roots to Platt College's founding in St. Joseph, Missouri, in 1879, and the Southern California branch campus was established in 1986. The most significant evolution of the College started when its third CEO, Dr. Sabrina Kay, assumed leadership in 2007. Fremont College became an innovative center adopting the framework of Work-Based Learning Leadership at the Wharton School and Dr. Kay's thesis on improved learning through practice and collaboration.
Programs:
AA - Healthcare Information Technology
Trade schools in Los Angeles are built on a solid foundation of academic experience, especially Advanced College in South Gate. The founders of Advanced College have 40 years of experience when they opened their own institute of higher learning in 1999, which means Advanced College was student-oriented from day one. Our reputation as a leading vocational nursing & Allied Health school in Los Angeles is well-established, but that is just the beginning. Our expansive South Gate Campus has grown in our time as a school in order to make room for our daily operations. However, our expansion goes beyond the boundaries of our walls.
Programs:
Associate of Science in Surgical Technology
Adelphi University's roots reach back to 1863 and the founding of the Adelphi Academy, a private preparatory school in Brooklyn, New York. The Academy was incorporated in 1869 and its Board of Trustees was charged with establishing a first class institution for the broadest and most thorough training, and to make its advantages as accessible as possible to the largest numbers of our population. The school quickly gained a reputation for its innovative curriculum, particularly in physical culture and early childhood education.
Programs:
Master of Science in Healthcare Informatics
Logan is a non-profit university founded in 1935. Logan University has remained grounded in chiropractic education, while continuously enriching academic options with degree offerings in health sciences since 2012.
Programs:
Master of Science - Health Informatics
Earn your Bachelor of Science of Healthcare Management degree online
South University brings over 115 years of achievement and tradition to a supportive, online classroom
Program focuses on the business, management, and healthcare skills necessary for healthcare organizations to run smoothly
Courses include Principles of Management, Healthcare Delivery and Organization, and Healthcare Finance
Programs:
Specialization in Nursing Informatics (MSN)
Near By States
Medical Sonography Classes in California
NAME
ADDRESS
WEBSITE
University of Southern California (USC)
University Park
Los Angeles, California 90089
United States
http://www.usc.edu
University of California - Los Angeles (UCLA)
405 Hilgard Ave
Los Angeles, California 90095
United States
http://www.ucla.edu
University of California - San Diego (UCSD)
9500 Gilman Dr
La Jolla, California 92093
United States
www.ucsd.edu
University of California - Davis (UCD)
One Shields Avenue
Davis, California 95616
United States
www.ucdavis.edu
University of California - Irvine (UCI)
501 Aldrich Hall
Irvine, California 92697
United States
www.uci.edu
Lincoln University (Oakland)
401 15th Street
Oakland, California 94612
United States
www.lincolnuca.edu
Modern Technology School
16560 Harbor Blvd., Units K-Q
Fountain Valley, California 92708
United States
www.mtschool.edu
Coast Career Institute (Los Angeles)
1354 S Hill St
Los Angeles, California 90015
United States
www.coastcareer.com
PCI College
17215 Studebaker Rd #310
Cerritos, California 90703
United States
www.pci-ed.com
Career Colleges of America
5612 E Imperial Hwy
South Gate, California 90280
United States
www.careercolleges.edu
Charles R Drew University of Medicine and Science
1731 E 120th St
Los Angeles, California 90059
United States
www.cdrewu.edu
Kaplan College-North Hollywood
6180 Laurel Cyn Blvd Ste 101
North Hollywood, California 91606
United States
www.north-hollywood.kaplancollege.com
Gurnick Academy of Medical Arts
2121 S El Camino Real Bldg C 200
San Mateo, California 94403
United States
www.gurnick.edu
Central California School
3195 McMillan Ste F
San Luis Obispo, California 93401
United States
www.ccsce.org
California College of Vocational Careers
1901 Chester Ave #201
Bakersfield, California 93301
United States
www.ccvc.edu
Newbridge College-Santa Ana
1840 E 17th St Ste 140
Santa Ana, California 92705
United States
www.newbridgecollege.edu
San Joaquin Valley College-Bakersfield
201 New Stine Rd.
Bakersfield, California 93309
United States
www.sjvc.edu
Casa Loma College-Van Nuys
6725 Kester Ave
Van Nuys, California 91405
United States
www.casalomacollege.edu
ATI College-Santa Ana
1125 East 17th Street, suite N251
Santa Ana, California 92701
United States
www.ati.edu
Newbridge College-Long Beach
3799 E. Burnett St.
Long Beach, California 90815
United States
ATI College-Norwalk
12440 Firestone Blvd Ste 2001
Norwalk, California 90650
United States
www.ati.edu
Carrington College California-Citrus Heights
7301 Greenback Lane, Ste A
Citrus Heights, California 95621
United States
www.carrington.edu
West Coast Ultrasound Institute
291 S La Cienega Blvd Ste 500
Beverly Hills, California 90211
United States
www.wcui.edu
National Polytechnic College
6630 Telegraph Road
Commerce, California 90040
United States
www.npcollege.edu
Cypress College
9200 Valley View
Cypress, California 90630
United States
www.cypresscollege.edu
Orange Coast College (OCC)
2701 Fairview Road
Costa Mesa, California 92626
United States
www.orangecoastcollege.edu
Mt. San Jacinto Community College District
1499 N. State St.
San Jacinto, California 92583
United States
www.msjc.edu
Merced College
3600 M St
Merced, California 95348
United States
www.mccd.edu
Foothill College
12345 El Monte Rd
Los Altos Hills, California 94022
United States
www.foothill.edu
Loma Linda University
11139 Anderson Street
Loma Linda, California 92350
United States
www.llu.edu
Coast Career Institute (Colton)
1250 E. Cooley Drive
Colton, California 92324
United States
www.coastcareer.com
Institute of Medical Education
130 Almaden Blvd
San Jose, California 95113
United States
www.imededu.com
Kaiser Permanente School of Allied Health Sciences
938 Marina Way South, Richmond 94804
www.kpsahs.org
Community Regional Medical Center
2823 Fresno Street, Fresno 93721
www.communitymedical.org
University of California San Diego Medical Center
200 West Arbor Drive, San Diego 92103
www.ucsd.edu
Platt College Los Angeles, LLC
1000 South Fremont Ave., Suite A9 West, Alhambra 91803
www.plattcollege.edu
Santa Barbara City College
721 Cliff Dr., Santa Barbara 93109-2394
www.sbcc.edu